Meet Be-Tech at The 129th Online Canton Fair
The 129th Canton Fair will be held online again because the effect of COVID-19 and travel restrictions . Be-Tech is preparing a professional online Canton Fair experience for you. Our excellent products and professional anchors can't wait to meet you online.
The latest hotel locks product line and digital smart lock products line will be shown on the platform and the live show of Canton Fair.
Date: From 15th - 24th Apr. 2021
Please click to enter the Canton Fair page
https://ex.cantonfair.org.cn/pc/en/exhibitor/4ab00000-005f-5254-1dbb-08d7ed782751/live
I7 Fingerprint Door Lock For Your Smart Life
128th Online Canton Fair
In the past few years, Be-Tech has been participated in the offline Canton Fair for many times and communicated very well with customers face to face.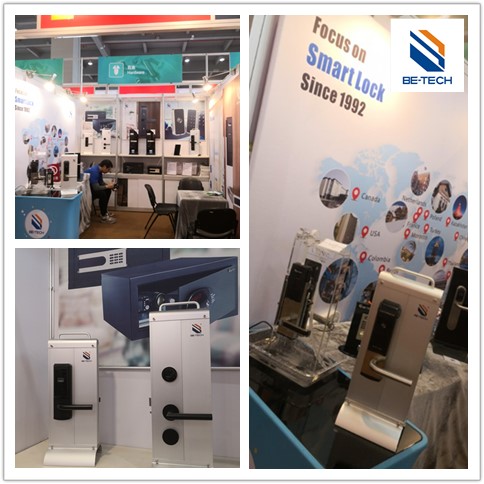 Be-Tech at The 125th Canton Fair
We will present our brand new smart products for your home life such as the fingerprint door lock H3A5FMTL to you.
For hotel RFID lock, the latest hotel door lock BASE RFID (9004) Series will be shown at the first time.
Moreover, we are very excited that there will be a chance for us to communicate online during the Canton Fair Live Show. Welcome to join us and share your valuable comments with us.
We are preparing a brand new online Canton Fair experience for you. Please leave your email address, we will inform you our Canton Fair Link and the live show link as soon as the Online Canton Fair starts.